We are proud to announce our confirmed speakers for IDEA Summit!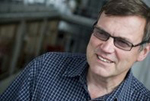 Professor Leif Groop
Lund University, Sweden
Leif Groop, MD, PhD is since 1993 Professor in Endocrinology at Lund University and Director of Lund University Diabetes Centre. He received his MD at University of Berne, Switzerland and PhD at University of Helsinki, Finland. After a PostDoc period at Yale University he devoted his research to dissection of the heterogeneity of diabetes but also to explore the pathogenic events leading to type 2 diabetes. As an important tool to achieve this goal, he initiated the Botnia Study at the west coast of Finland, one of the world's largest family studies on type 2 diabetes. The research group has been involved in many of the genetic discoveries on type 2 diabetes during the past 15 years, including one of the first whole genome association studies for type 2 diabetes.
Leif Groop is a member of the Swedish Royal Academy of Science, he has served on numerous editorial boards and achieved several international recognitions, including the Claude Bernard and Anders Jahre awards.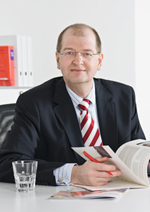 Christian Stein
Ascenion, Germany
Before becoming Chief Executive Officer of Ascenion in August 2001, Christian Stein headed the Patent and Licensing Agency of the German Human Genome Project (PLA) at the Fraunhofer Patent Centre for German Research for several years. In 2000 he also assumed responsibility for Bayern Patent, the patent initiative for Bavarian universities. He is founder and former Managing Director of Ventratec GmbH, which supports entrepreneurs in establishing technology-based companies.
Christian Stein holds a PhD in molecular biology and obtained a MSc in the Management of Intellectual Property Law in London. During this period he was also Assistant Editor-in-Chief for the international journal Antiviral Chemistry & Chemotherapy and was instrumental in founding Retroscreen Ltd, a thriving spin-off of the London Hospital Medical College.

He is consultant and advisor for several EU programmes and regional and national expert groups, and serves on the boards of a number of biotechnology companies. In June 2011 Christian Stein was elected Vice President of the Association of European Science & Technology Transfer Professionals, ASTP. In addition, he serves on the Board of Directors at ATTP (Alliance of Technology Transfer Professionals), the international body for professionals engaged in technology transfer.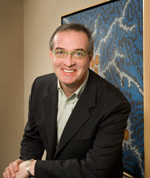 Stephen Friend
Sage Bionetworks, US

Dr Friend is the President of Sage Bionetworks. He is an authority in the field of cancer biology and a leader in efforts to make large scale, data-intensive biology broadly accessible to the entire research community. Dr Friend has been a senior advisor to the NCI, several biotech companies, a Trustee of the AACR and is a AAAS and Ashoka Fellow as well as an editorial board member of Open Network Biology. Dr Friend was previously Senior Vice President and Franchise Head for Oncology Research at Merck & Co., Inc. where he led Merck's Basic Cancer Research efforts. Prior to joining Merck, Dr Friend was recruited by Dr Leland Hartwell to join the Fred Hutchinson Cancer Research Center's Seattle Project, an advanced institute for drug discovery. While there Drs Friend and Hartwell developed a method for examining large patterns of genes that led them to co-found Rosetta Inpharmatics in 2001. Dr Friend has also held faculty positions at Harvard Medical School from 1987 to 1995 and at Massachusetts General Hospital from 1990 to 1995. He received his BA in philosophy, his PhD in biochemistry and his MD from Indiana University.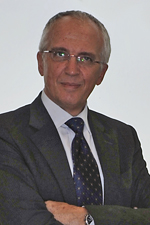 Stefano Del Prato
University of Pisa, Italy
Dr Del Prato is Professor of Endocrinology and Metabolism at the School of Medicine, and Chief of the Section of Diabetes, University of Pisa, Italy. Dr Del Prato has published over 400 articles on national and international journals and has been awarded several honors, including the Prize of the Italian Society of Diabetology for outstanding scientific activity. He is Vice President of the European Association for the Study of Diabetes (EASD) for the period of 2011-2014. Moreover he is the President of Italian Society of Diabetology.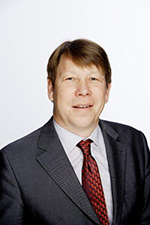 Sven Rohmann
Burrill & Co, Switzerland
Dr Rohmann has a scientific, academic background in clinical medicine and basic research. He spent 10 years at Merck Serono, which provided him with a strong foothold in the pharmaceutical industry. His career exposed him to pre-clinical, clinical development as well as marketing, business and corporate development. During his tenure at Merck he was involved in the successful licensing of Erbitux from ImClone and the establishment of Merck Oncology. Dr Rohmann joined Burrill & Company in 2010. Prior to joining Burrill & Company, Dr Rohmann worked as Venture Capital Fund Manager for Novartis Pharma AG, and as Managing Partner at Nextech Venture, both Switzerland. In addition, Dr Rohmann served as CEO of two European biotech start-ups and gained board experience at three SME's in Germany. Dr Rohmann's unique blend of scientific, pharma/biotech and venture knowledge, an extensive network of contacts among health care providers as well as academic and government research administrators, a thorough knowledge of European research and regulatory policies, and a significant experience in global as well as European partnering significantly extends the investment reach of Burrill & Company towards Europe. Dr Rohmann received his MD from the University of Mainz, Germany, and his PhD from the Erasmus University, Rotterdam, Netherlands.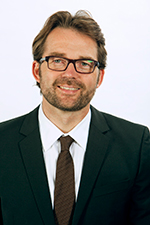 Matthias Tschöp
Helmholtz Diabetes Center, Germany
Matthias H. Tschöp received his MD from Ludwig-Maximilians University in Munich in 1994. After a residency in internal medicine and a fellowship in neuroendocrinology, Dr Tschöp joined the Eli Lilly Research Laboratories where he discovered the orexigenic, adipogenic, and metabolic effects of ghrelin as well as its regulation by nutrients and body weight, establishing one of today's fundamental pathways. He went on to join the University of Cincinnati, where he was the Arthur Russell Morgan Endowed Chair of Medicine. Together with his long-term collaborator Richard DiMarchi he established a series of novel gut hormone-based single molecule combinatorial therapeutics, several of which are now in clinical development for the treatment of diabetes and obesity. He currently serves as the Research Director of the Helmholtz Diabetes Center, Alexander-von-Humboldt Professor and Chair of Metabolic Diseases at Helmholtz Center and Technische Universität, Munich.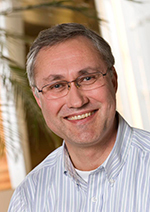 Allan Karlsen
Novo Nordisk, Denmark
Allan E. Karlsen is Corporate and Scientific Vice President of Diabetes Biology in the Diabetes Research Unit at Novo Nordisk A/S, Denmark. Here the responsibility is the biology part of identification, evaluation and development of new and second generation drugs for the treatment of diabetes, diabetes complications and obesity. This is done in a tight and focused collaboration with the other units of the Diabetes Research Unit as well as external collaborators.

Thus, scouting, networking and external collaborations is an important part of the daily work of the team before joining the corporate part of Novo Nordisk, Allan did his master and PhD in the academic milieu at the Hagedorn Research Institute and Steno Diabetes Center (both supported by NN) as well as at the University of Washington, Seattle, and Lund University. In the time between the academic and corporate career, Allan worked for 3 years in a small start-up biotech company and has also been adjungated Professor in the Department of Clinical Sciences at Lund University. The entire career has focus around diabetes pathogenesis, immunology and beta-cell biology and the latter years expanded into obesity and diabetes complications as new treatment opportunities for NN.
Ulrich Wendt
Sanofi, Germany
Ulrich Wendt is Director of Portfolio Management at Sanofi Diabetes. He oversees the Alliance Management for the global Diabetes Research and Translational Medicine unit, including diverse partnerships from discovery into phase II. Ulrich obtained a Ph.D. in Chemistry from University of Freiburg, and performed postdoctoral work in protein engineering with Peter Schultz and Ray Stevens at UC Berkeley and later at Genentech Inc. After joining Sanofi he initially built and headed a research group in biostructure and biophysics before assuming responsibilities in strategic marketing and recently in alliance management and biopartnering.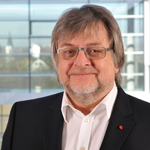 Horst Domdey
University of Munich, Germany
Horst Domdey, a trained biochemist, held research positions in Germany, Switzerland and the United States, before he became Professor for Biochemistry at the University of Munich in 1994. In the same year he co-founded MediGene, one of the first biotech companies in Germany. In 1996 he successfully led the Munich Biotech Initiative into the German BioRegio Competition. Since 1997 he has been the Managing Director of BioM, the cluster development and management organization of the Munich Biotech Cluster. Since 2006 he also manages the Bavarian Biotechnology Cluster. Since 2003, he is the scientific director of the Bavarian Genome Network BayGene, since 2011 the coordinator of the Bavarian Center for Molecular Biosystems BioSysNet. He has been cofounder of BIO Deutschland, of the Association of the German BioRegions and of the Council of the European BioRegions (CEBR). In 2010 the Munich Biotech Cluster became – under his leadership – one of the winners in the German Leading Edge Cluster Competition.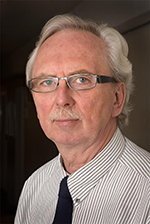 Henning Beck-Nielsen
University of Southern Denmark, Denmark
Henning Beck-Nielsen, MD, DMSc, is since 1998 Professor in Endocrinology at the Institute of Clinical Research, University of Southern Denmark, and Consultant (since 1989) and Head of Research (since 2000) at the Department of Endocrinology, Odense University Hospital. He has been specialising in diabetes for the past 30 years and his research focuses mainly on the pathophysiology of type 2 diabetes.

Henning Beck-Nielsen holds several positions of trust, among others he is council member of the European Association for the Study of Diabetes (EASD) and head of the newly established Danish Diabetes Academy. Furthermore, he has received a number of prestigious awards and acknowledgements, including the Novo Nordisk Prize and the Knud Lundbæk Prize, and he has published more than 430 original papers in national and international journals, which have been cited more than 13,000 times. Finally, he has been supervisor for several generations of junior researchers and physicians (30 PhD theses and 7 doctoral dissertations).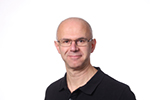 Marc Donath
University Hospital of Basel, Switzerland
Marc Y. Donath is Head of the Clinic for Endocrinology, Diabetes and Metabolism at the University Hospital of Basel, Switzerland. His main scientific contribution is the description of an inflammatory process underlying beta cell failure and apoptosis in Type 2 diabetes, with a central role for IL-1beta. On the basis of this he initiated a pioneering clinical trial in patients with Type 2 diabetes that vindicates his hypothesis and opens the way for a causative treatment and prevention of diabetes. These studies have now entered the phase 3 of clinical trials. Beyond his special focus on the beta cell he has shown that elevated IL-6 mediates a cross talk between insulin sensitive tissues, L cells and pancreatic islets to adapt to changes in insulin. Finally, recently Dr. Donath has uncovered the first monogenic form of type 1 diabetes. Overall this research has contributed to the concept that the innate immune system is part of the regulation of metabolism.
Philip Just-Larsen
Sanofi, Germany
Philip J. Larsen is the Global Head of Diabetes R&D at Sanofi. He is an MD PhD from the University of Copenhagen. Philip has 20 years of pharmaceutical and biotechnology industry experience in the field of diabetes and obesity. After few years of work at NovoNordisk and Zealand Pharma, Philip co-founded the Danish biotechnology company Rheoscience in 2001 also concentrating on obesity and diabetes. In 2008, Philip took up a position as chief scientific officer for diabetes research at Eli Lilly. In this role, he continued and expanded his involvement in diabetes discovery projects. Philip has served in his current role at Sanofi since August 2012, where he is directing discovery and early clinical development in the field of diabetes. Sanofi is addressing diabetes therapy of tomorrow with both small molecule and biologics based therapies. In addition to drug product focused research Sanofi has also intensified focus on translational medicine to improve our understanding/discovering keys to address the accelerating prevalence of type 2 diabetes.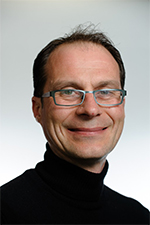 Tim Sprosen
University of Oxford, UK
Tim Sprosen is a senior epidemiologist at Clinical Trial & Epidemiological Studies Unit, University of Oxford and a member of the Steering Committee for UK Biobank, a prospective cohort of 500,000 people from the UK aged 40-69. Prior to that, he was the Chief Scientist for UK Biobank during the inception, development and recruitment phase and has active collaborations with a number of other international biobanks. He has a BSc (Dundee) and PhD (Cambridge) in pharmacology and remains perpetually perplexed why something as simple and worthwhile as drug development – his initial reason for studying pharmacology – has become so complicated and burdensome.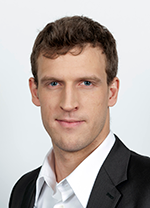 Johan Le Men
Inserm Transfert, France


Johan Le Men joined Inserm Transfert in February 2013 to take charge of the strategic developments of the company. Working in close collaboration with the management team, he is mainly focused on coordinating cross-department projects and on elaborating initiatives to support entrepreneurship and start-up growth.Prior to joining Inserm Transfert, Johan obtained a PhD in molecular and cellular biology from the École Normale Supérieure (ENS) in Paris, during which time he specialized in the role of genetics in Vertebrate development. Johan also holds an engineer 19s diploma from the École Polytechnique in Paris and served in the Navy as a Deputy Public Relations Officer.


Olivier Arnaud will serve as moderator for the entire conference.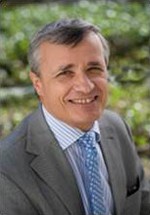 Olivier Arnaud
JDRF, France
Olivier Arnaud, PhD, is the European Director of Research for JDRF, based in Paris France. Olivier is responsible for enhancing JDRF's research efforts in Europe and to identify new funding opportunity both academic and company-related. Additionally he is the JDRF regulatory point of contact for the European Community. Olivier was working for Servier as Director of Biological and Clinical Projects, responsible for development activities in diabetes/obesity. He then became Director of Business Development where he led alliance management activities, oversight of business intelligence and development of operations, scientific experts', consultants' international network. He then joined ProStrakan as VP Business Development, in neurology, diabetes and metabolism areas. Prior to join JDRF, Olivier was Head of Technology Transfer for Inserm-Transfert, responsible during 5 years of serve for licensing and research collaborations with supervisor responsibilitie for more than 20 personnel. Olivier has completed his doctorate at the Claude Bernard University of Lyon France with a master degree in pharmacology and a formation in business intelligence at IHEDN in Paris.